Retano E-commerce
Online store and delivery of customer orders management system
Solutions map >
Why should retailers launch online stores?
During times of protracted turbulence, it is vital for retailers to look for new ways to attract and retain customers. To stand out in the competitive environment, it is necessary to increase contacts with clients. Customer expectations rise with every passing year. They expect to interact with retailers, marketplaces and brands online and expect this interaction to be exceptional.
To "surround" the customer with high-quality services, retailers must offer modern interaction tools. Retano E-commerce online store management system helps offline retailers develop e-commerce and enjoy all the benefits of omnichannel interactions with customers.
Capabilities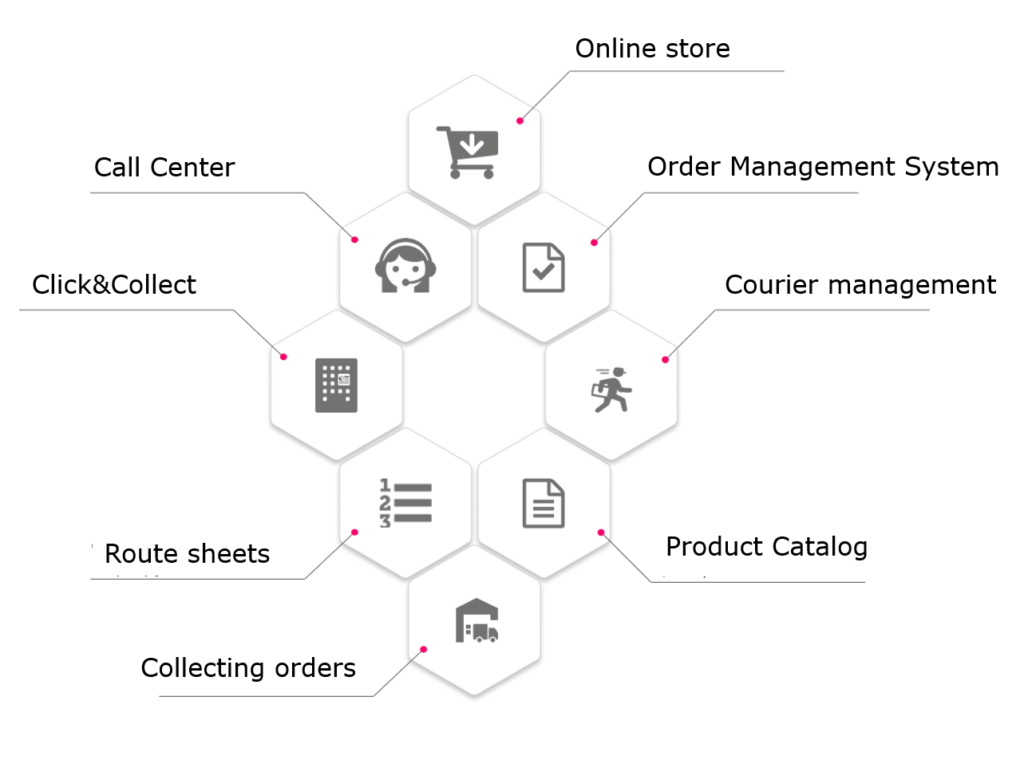 Benefits
Price management for all sales channels
Price message must stay relevant and balanced across all channels. It is exceedingly easy to lose customers' trust by simply not aligning prices on same products in different channels.
Retano E-commerce has standard integration with Retano Loyalty and Retano ERP. With Retano E-commerce retailers don't need to worry that prices for the same products in different channels don't match during promotions and product reevaluations.
At the same time, special reward programs can be organized for customers of the digital channel to encourage them to make more purchases on the website. Customers can accumulate bonuses for online purchases and pay with them both in offline and online stores.
Propper catalog organization
The catalog must be structured with customers in mind. They should be able to navigate it effortlessly. Beyond that, products must be documented and presented properly. Product descriptions must be full, product properties must be presented at a large spectrum within the product description to tailor recommendations for every individual customer.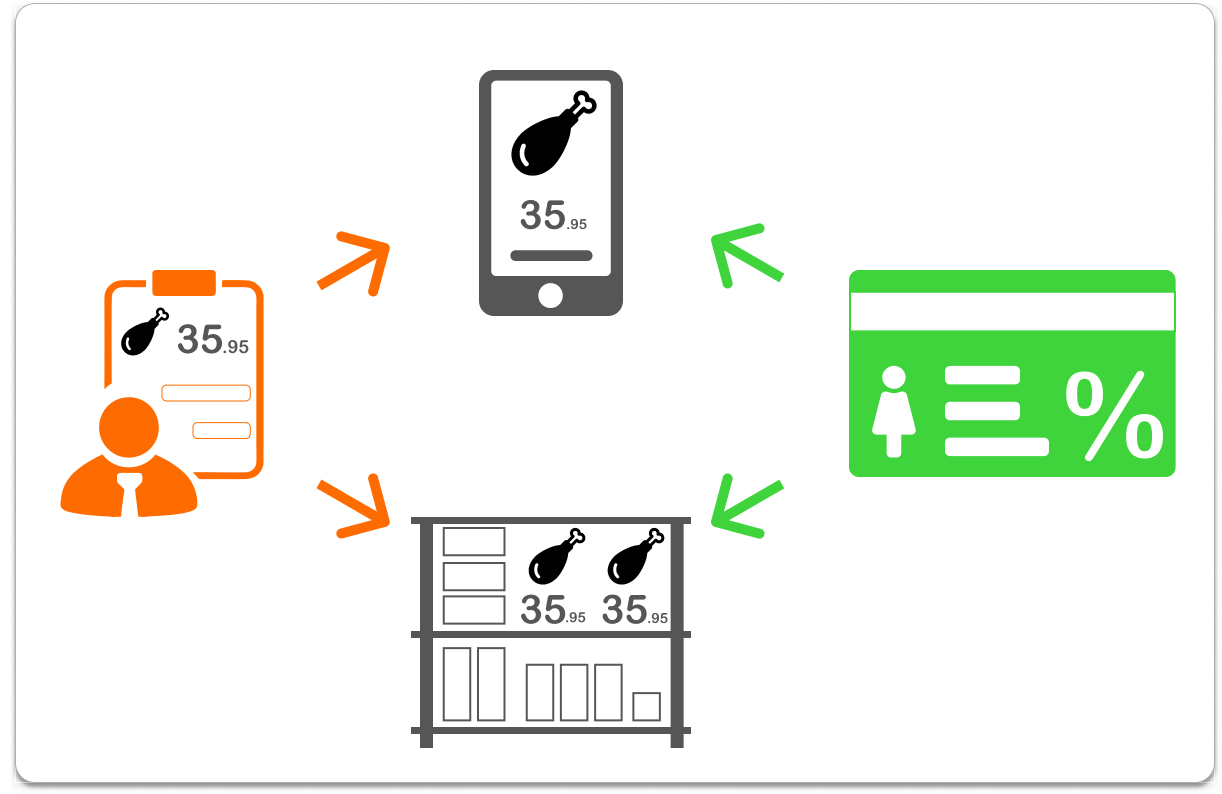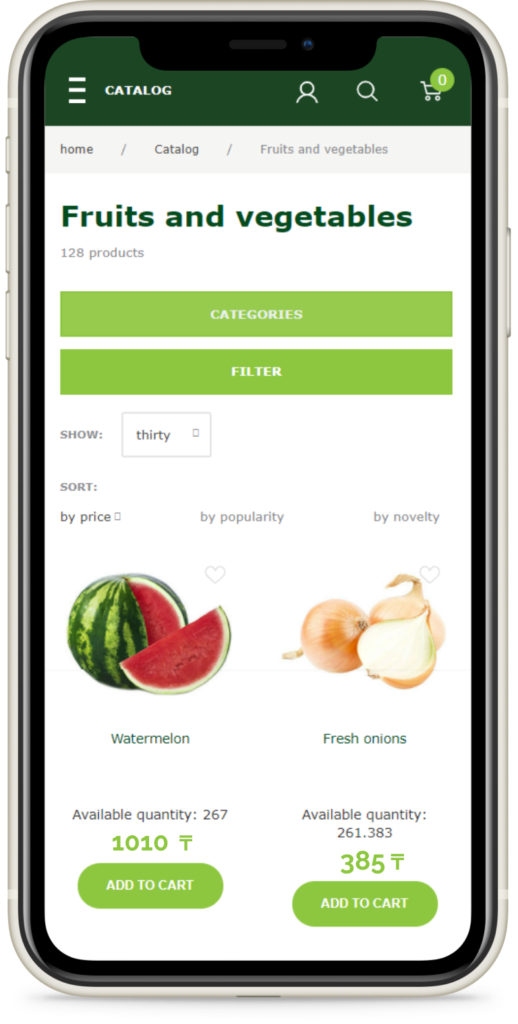 Centralized order management for all sales channels
Automated order management system (OMS) allows retailers to fulfill orders quickly and efficiently. Aggressive marketing strategies common in e-commerce generate sales peaks, which create a substantial strain on the logistics of the company.
Stock management and transaction transparency
Tracking the order at all stages of processing – from the formation on the site to the door of the customer. Customers can see the status of the order on the website, receive it by e-mail, or through the call center.
Automated registration and order fulfillment
With Retano Ecommerce OMS, retailers will be able to fulfill orders with maximum efficiency, and customers will be able to receive the order at their convenience: by courier to home, in a store, or a collect point.
Enhanced User Experience
Customers always expect an instant solution to their problems from the call center. In a single interface, retailer's specialists see the user data and all the necessary information about the order, down to the stage of order picking or delivery to resolve any possible issues. For example, retailers can proactively communicate with the client on the stage of order picking to settle product replacement or reschedule to fulfill customer's order.
Click&Collect — solve the problem of the last mile
With Click & Сollect clients can pick up assembled orders at retailers' offline stores or collect points. For Click & Collect to work properly, it is important that the online store sends the time and the contents of the order to a specified offline store, and the store employees are motivated to assemble the order on time.
The popularity of product delivery to collect points is growing each year. This implementation of the Click & Collect principle is convenient for customers who don't want to visit the sales space, communicate with cashiers or contact other people.
Retano Ecommerce allocates orders in collect points according to their product requirements, such as temperature, weight and volume, which optimizes the cost of the last mile.
Reducing manual data entry
Retano Ecommerce provides a special interface for couriers, where they can record order completion upon delivery. If a customer decides to pay by card, then the customer's account is charged at the moment of the delivery. The system closes orders automatically, relieving operators of the routine work at the end of the day.
Adaptability and ergonomics
Any website designed for mass use should work equally well both on the desktop, smartphones, and tablets. The online store is built on the leading content management system, which supports adaptability and allows you to quickly launch e-commerce.
In the personal section, customers can place a new order, review an old order, and choose the time and method of the delivery: home delivery, self-pickup from the store, or a collect point. E-commerce also provides a functional administrative section to manage online store's look to reflect promos and special events. The solution allows to boost relevant products through various tools, like promo banners or search engine optimization.
Recent posts

GraMaD is a Kazakh fast growing retailer established in 2019. To the current date, the retailer has 16 hypermarkets in the city of Shymkent. While just a few years ago, customers only needed to find a wide range of goods at attractive prices in store, today they want to receive more personalized promotions, additional bonuses… Read More »New loyalty management solution for Kazakh "GraMaD"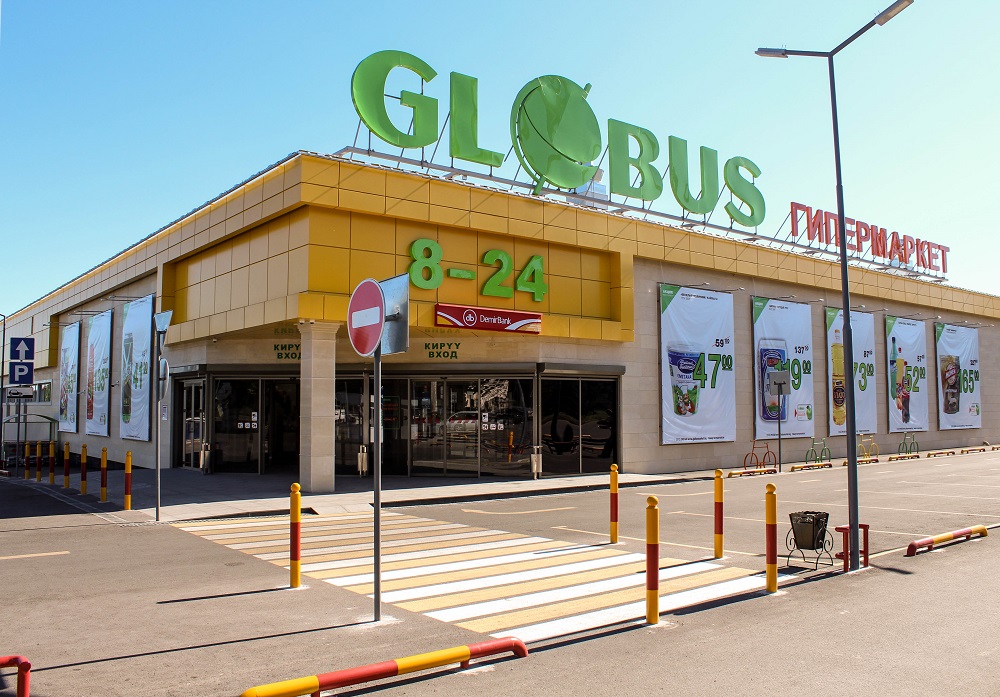 Source: globus.kg "Umay Group" is the largest FMCG operator in the Kyrgyz market, managing three retail chains Globus, Narodny and Dostor. "Umai Group" today consists of 95 supermarkets, hypermarkets and convenience stores, more than 50,000 m2 of retail space and more than 4,500 employees. One of the main tasks of "Umai Group" is to strike the… Read More »Largest retailer in Kyrgystan chose Retano SCM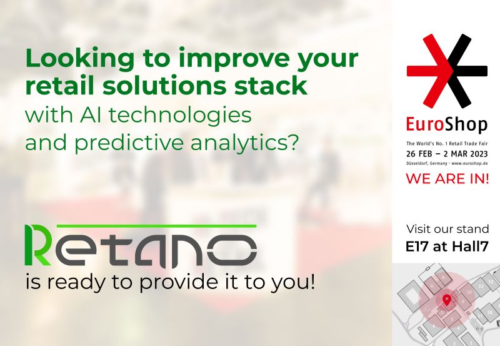 Retano will attend EuroShop 2023, the world's No.1 retail trade fair, taking place in Düsseldorf from 26 February to 2 March.We are looking for business partners who are ready to become a local market leader in retail technologies. Retano solutions help retailers better balance product availability and inventory levels, increase sales, improve return on investment… Read More »Retano at Euroshop 2023