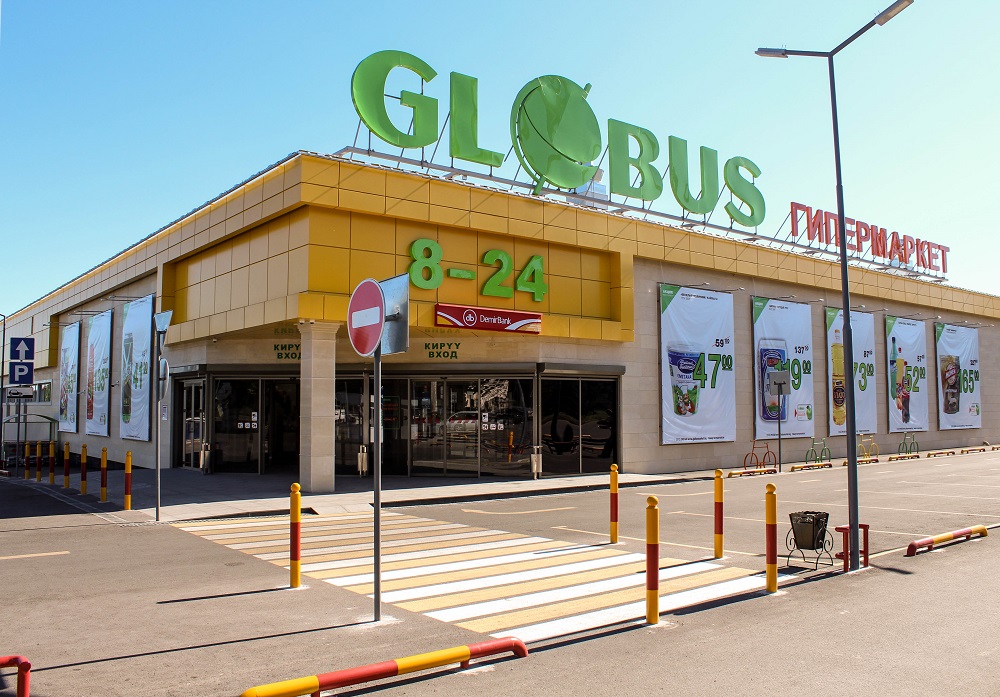 Source: globus.kg
"Umay Group" is the largest FMCG operator in the Kyrgyz market, managing three chains of stores, Globus, Narodny and Dostor. "Umai Group" today consists of  95 supermarkets, hypermarkets and convenience stores, more than 50,000 m2 of retail space and more than 4,500 employees.
One of the main tasks of "Umai Group" is to strike the right balance between the stable on-shelf availability, stock and logistic cost. After analyzing the market and studying the possibilities of similar systems, the company chose Retano SCM demand forecasting and automatic replenishment system. The solution improves the supply chain KPIs and helps to make informed decisions by means of AI/ML models.
How Retano SCM helps to improve supply chain KPIs
Retano SCM implementation allows to decrease the OOS rate up to 90%, maximize the product availability, reduce labor costs for manual operations, and as a result lets focus on strategic business goals. Retailers achieve high performance due to the available wide range of capabilities and algorithms powered by AI / ML models: automatic selection of forecast methods and their parameters, selection of replenishment methods, calculation of a quality order, evaluation and simulation of promo.
SCM solution is also capable of optimizing the available stock and efficiently distributing it among all stores, for example, in order to effectively complete a promo or minimize negative impacts on the supply chain performance. The system selects the most appropriate forecasting method for each product group or category and applies the best replenishment and distribution algorithms.
Modeling is the key to effective decision making
The efficiency of the supply chain largely depends on the correct decision making about the need and feasibility of changes. It is necessary to analyze a large data amount, cover every eventuality and reduce the probability of mistakes. Retano SCM users can simulate any changes in supply chain parameters in a few clicks, analyze the impact on KPIs and make an informed decision about the need for these changes.
Retano SCM is an end-to-end solution that ensures a stable and balanced supply chain for retailers of various formats and sizes. The customers recognise how the implementation of AI/ML models positively affects the retailer activities, helps to make decisions independently of human intervention and to reach new heights of business digital transformation.