Retano SHELFSPACE
Planogram Generator and Store Layout Control for optimized retail displays
Retano ShelfSpace empowers retail category managers, planogrammers, merchandisers, and store assistants, with a comprehensive tool for fine-tuning retail space management. With its embedded scenario approach, users can efficiently handle multiple tasks simultaneously.
Designed to ensure efficient and manageable retail spaces, Retano ShelfSpace offers high-quality management of visual merchandising indicators, reflecting the optimal utilization of retail space.
Retano ShelfSpace handles a vast array of parameters, including store equipment attributes, departments, sections, shelves, slots, and individual SKUs, enabling thorough analysis and optimization of retail space utilization.
The main improvements: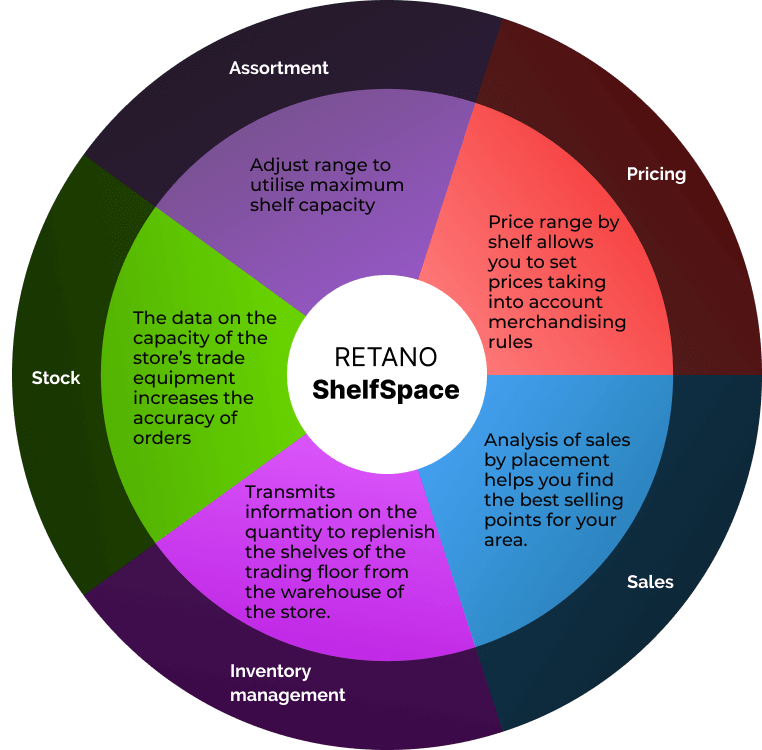 Retail space management is seamlessly executed with the assistance of our system. It generates visual guides, based on predetermined rules, to facilitate product display and optimize the overall presentation.
Our planogram generation process prioritizes stock reduction while ensuring the desired level of customer service. By utilizing customer demand support algorithms, planograms can be easily adjusted with just a single click, allowing for efficient and dynamic changes to meet evolving customer needs.
Our system provides comprehensive support for both regular and promotional sales. It ensures seamless operation of planograms and realograms, allowing for easy management and comfortable handling of visual layouts. Additionally, it offers the convenient feature of archiving the change history, enabling users to track and refer back to previous modifications made to planograms and realograms.
We offer support for the opening of new stores, facilitating the business process of creating shop floor plans. These plans are continuously updated to reflect any changes made to the shop floor, ensuring that they remain accurate and up-to-date.
Capabilities

Benefits
Cutting down Head Office & Store Staff Costs
Time saved on planogram release, updates, and feedback.
Reduced time and effort required from Head Office staff in creating and updating planograms and shop floor plans for store equipment, product range, and display.
Increase customer loyalty and sales
Standardized product displays across all stores in the chain.
Strategic placement of high-margin products in "hot" areas for maximum profitability.
The capability to display products on specific shelves based on thorough analysis of sales history, rather than solely relying on expert opinions.
Grouping products based on display rules and cross-sales analysis.
An optimal allocation of retail space based on sales history and market trends.
Hot/cold area analysis per shelf/rack/store.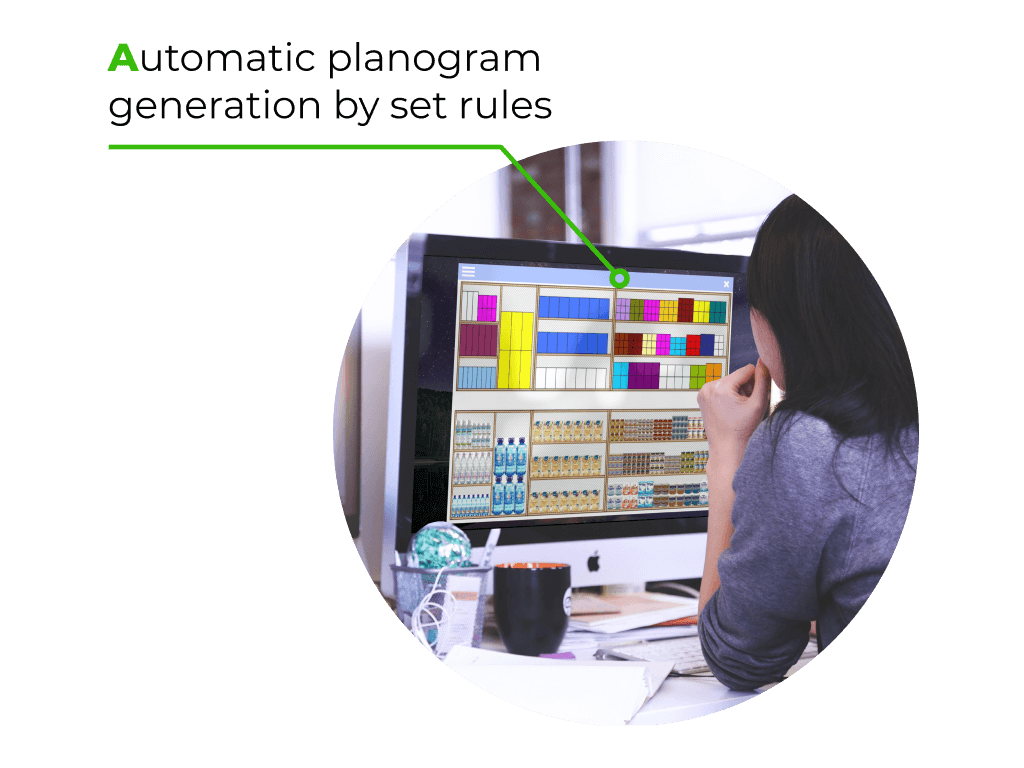 Features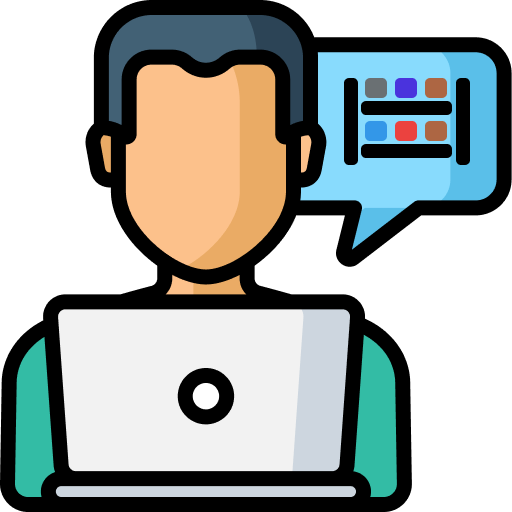 For Head Office Staff
Our system offers a comprehensive range of features for efficient and effective planogram generation and management, including:
Visual planogram generation for different floor space configurations and store equipment setups;
Automatic planogram generation based on predefined rules and criteria;
Various product display algorithms, allowing for customization based on attributes such as size, brand, trademark, and more;
Visual representation of sales data for planograms and store equipment, enabling analysis and optimization;
Analysis of shop floor utilization efficiency, including by racks, item groups, and individual stores;
Archiving of planogram history for reference and analysis purposes;
Planogram approval tool for streamlined collaboration and decision-making;
Central and local control for display management, ensuring consistency and control across multiple locations;
Out-of-the-box store equipment templates for easy implementation and setup.
These features provide retailers with powerful tools to optimize their store layouts, improve product displays, and enhance overall retail performance.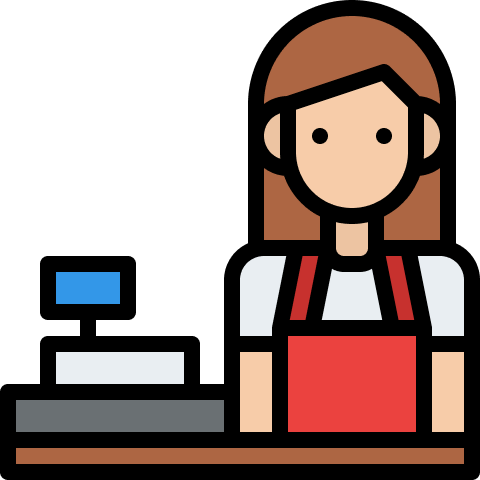 For Store Staff
Our system provides convenient access to planograms and store equipment information for store staff through a browser and a mobile app. With these tools, staff members can perform the following tasks:
View the list of required store equipment, organized by departments, in a tree structure;
Access and view the current store equipment planogram;
Refer to the legend, which displays the range of store equipment available;
View the product range on each shelf, including detailed information such as name, image, price, and physical data;
Locate the store equipment within the shop floor layout;
Review adjusted planograms, which are highlighted in the store fixture tree for easy identification;
Compare current and previous planograms to track changes and modifications;
Generate progress reports and send them to the Head Office, with the option to attach images for reference;
Utilize a chat function to generate comments and communicate with the Head Office regarding store equipment;
Print planograms and legends as needed.
These features empower store staff to access and interact with planograms and store equipment information, facilitating efficient store operations and effective communication with the Head Office.
Analytics
Retano ShelfSpace Management System allows control of sales density and other related KPIs for efficient retail space utilization.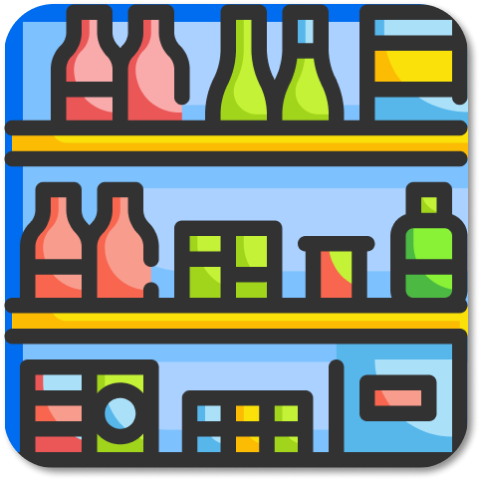 Sales
Revenues per m2 of retail area;
Revenues per m2 of general area;
Sales ratio vs Effective space (Stock Area).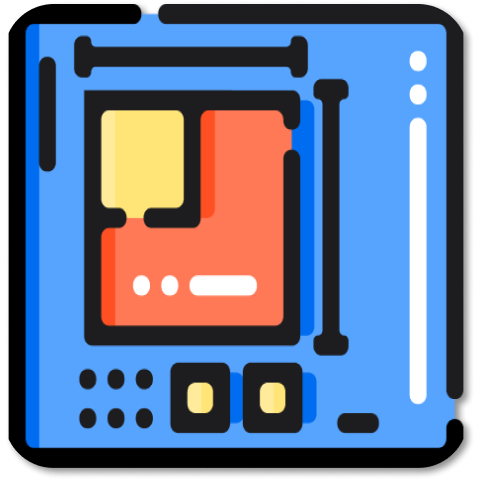 Space Utilization
General Display Effective Area;
Total store equipment area;
Total display effective area to store equipment general area ratio;
Effective stock area to store equipment effective area ratio;
Shopfloor summary information;
Retano ShelfSpace in the Digital Ecosystem
SOA enables a fully functioning, reliable and easy integration with other systems.
This allows a quick, easy and secure data exchange.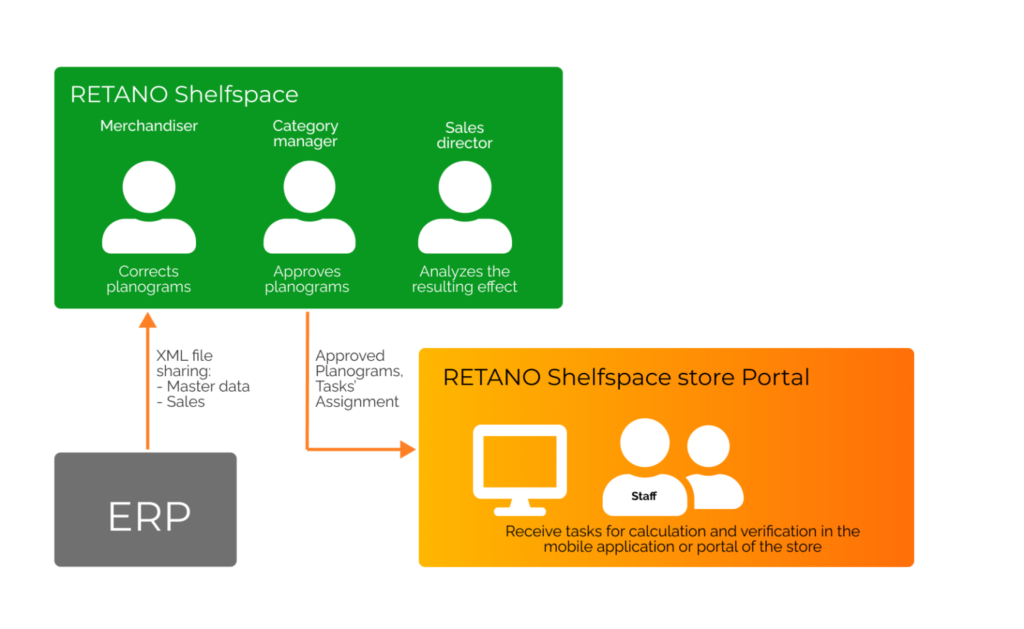 Publications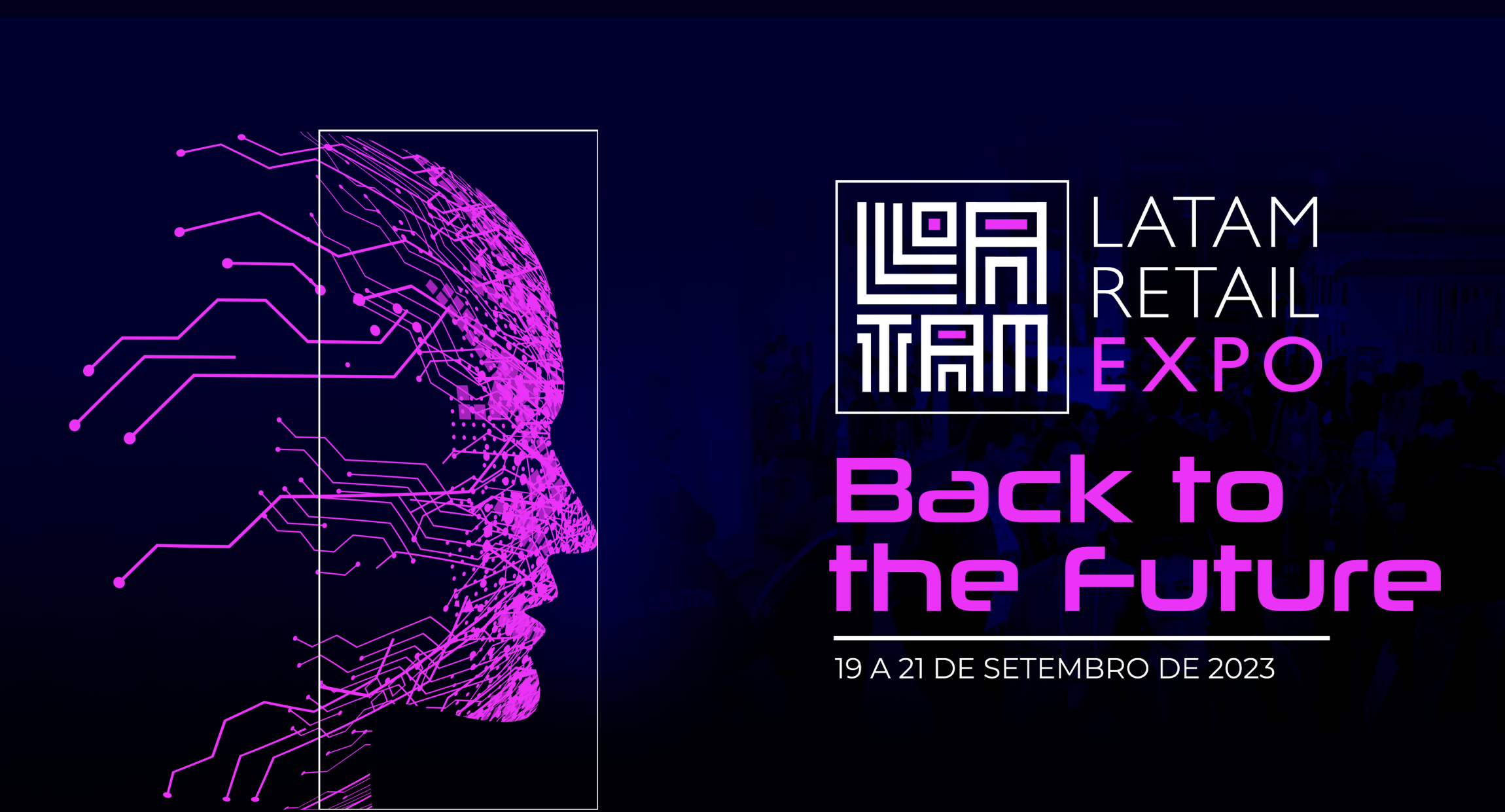 Retano Solutions is excited to be part of the Latam Retail Expo, the foremost B2B retail and consumer event in Latin America, scheduled for September 19-21, 2023, in São Paulo, Brazil. At this event, industry leaders and companies will come together to explore top-notch retail solutions and gear up to address the sector's challenges. Retano's… Read More »Retano at Latam Retail Expo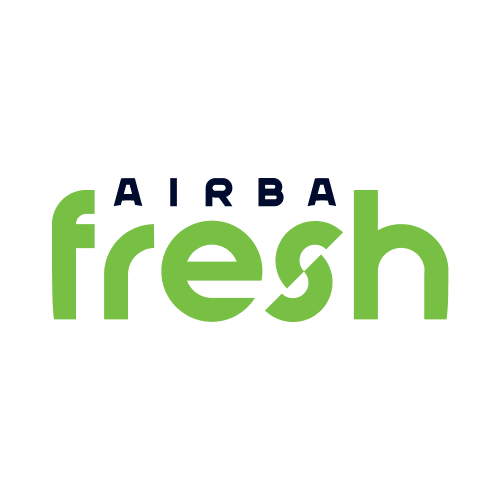 In 2022, the Kazakh food startup Airba Fresh successfully released its mobile app. The app offers users the convenience of ordering groceries from their homes. Airba Fresh expanded its operations shortly after its release by opening an offline store. The store showcases a wide range of Airba Fresh-branded products, ensuring customers receive fresh and high-quality… Read More »Airba Fresh improves omnichannel operations and personalizes loyalty programs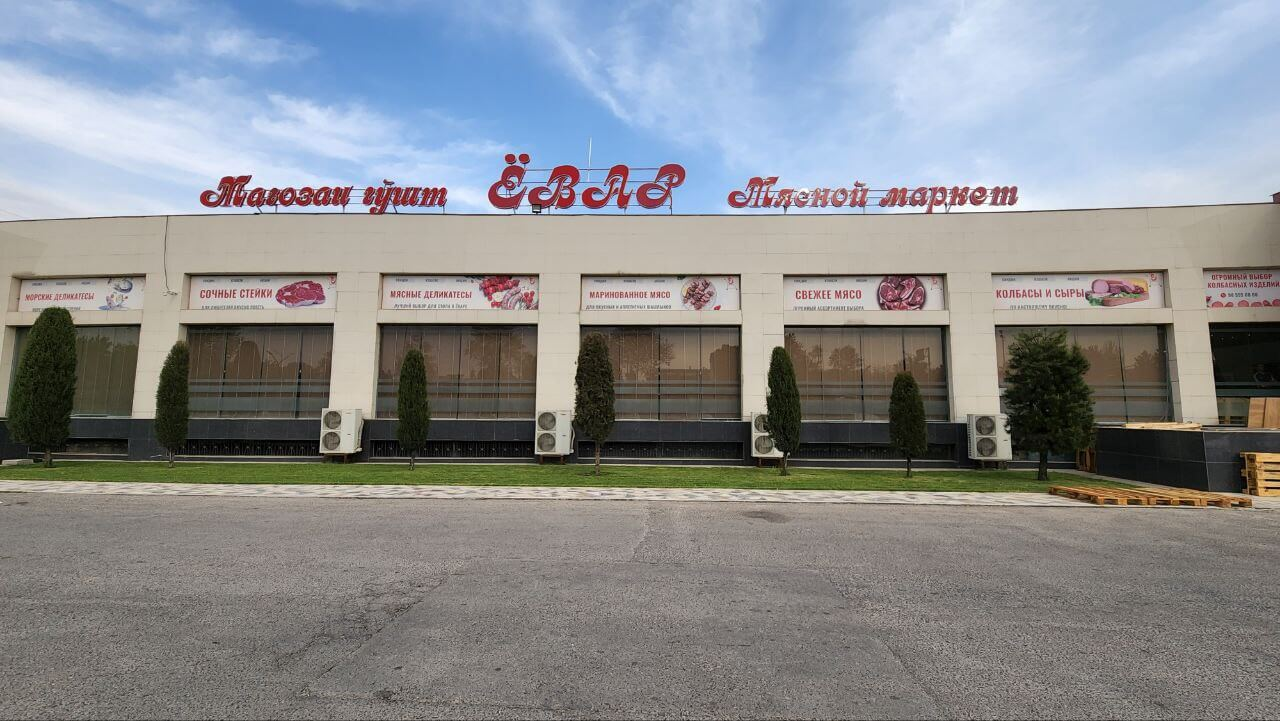 In a world where customers increasingly expect a personalized approach to their needs, working with individual preferences is becoming an important aspect for the retailer. With Retano Loyalty&CRM solution, "YOVAR" has found all the necessary to achieve its objectives. The "YOVAR" opened its first store in 2013. Currently it is the largest food retailer in… Read More »Yovar has chosen Retano Loyalty&CRM solution