Retano Loyalty & CRM
Customer Engagement Management Powered by Big Data Analytics & AI technologies
Retano Loyalty&CRM is a marketing tool designed to help retailers to find an effective personalized way to communicate with customers.
To ensure customer retention, effective management of customer relations is essential. The Loyalty Management System plays a pivotal role for retailers, irrespective of their industry or scale of operations.
Retano Loyalty&CRM empowers your company to achieve the following, leading to increased sales, profitability, and key performance indicators (KPIs):
Creating compelling competitive offers
Nurturing a loyal customer base
Sustaining and growing sales volume with loyal customers
Encouraging regular customers to make larger purchases
Rewarding customers based on their level of engagement
Leveraging loyal customers to promote your products and services
Attracting new customers to expand your customer base
Generating personalized offers tailored to individual customers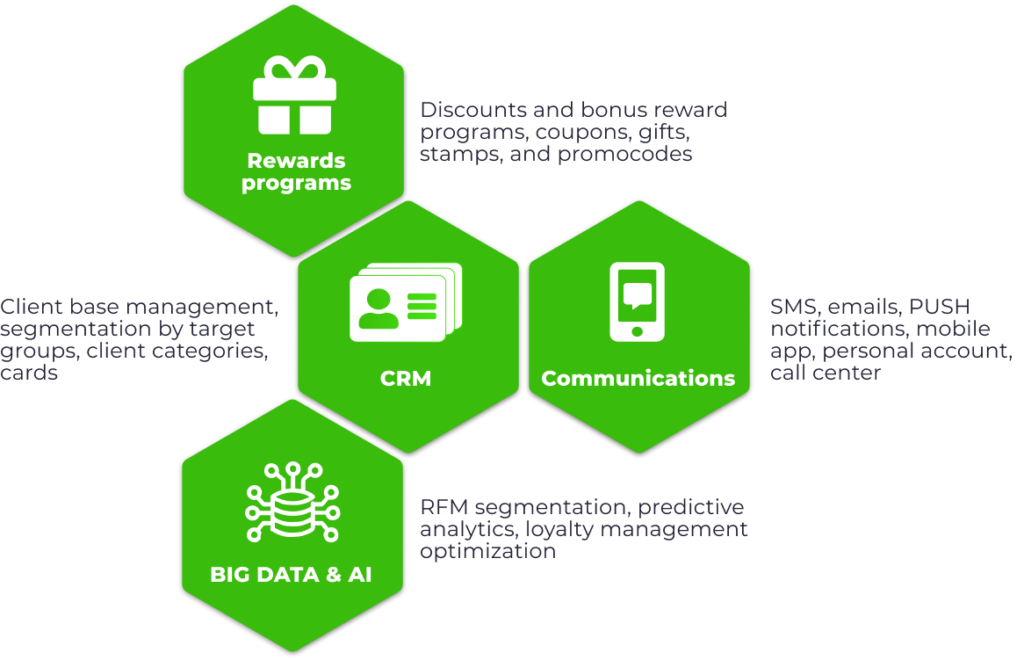 Benefits
Creation of loyalty and reward programs of any complexity: promotions, discounts, bonuses, scores, and points.
Utilization of coupons, clubcard prices, and other effective methods to attract and retain customers.
Personalized offers based on advanced techniques such as automated customer segmentation, cohort analysis, customer basket analysis, RFM-analysis, and behavioral customer attributes.
A customer notification system that leverages multiple channels such as POS terminals, SMS, email, and mobile apps to engage with customers.
Seamless offline store operations while maintaining full discounting functionality.
A high-performing and stable system that ensures reliability and efficiency.
Managing Customer Loyalty
Retano Loyalty&CRM empowers retailers to efficiently manage customer relations. The system provides retailers with the capability to implement programs of any complexity and scope. With Retano, customer rewards programs can incorporate a range of features, including bonus accumulations, limited discounts, and simultaneous accumulation schemes.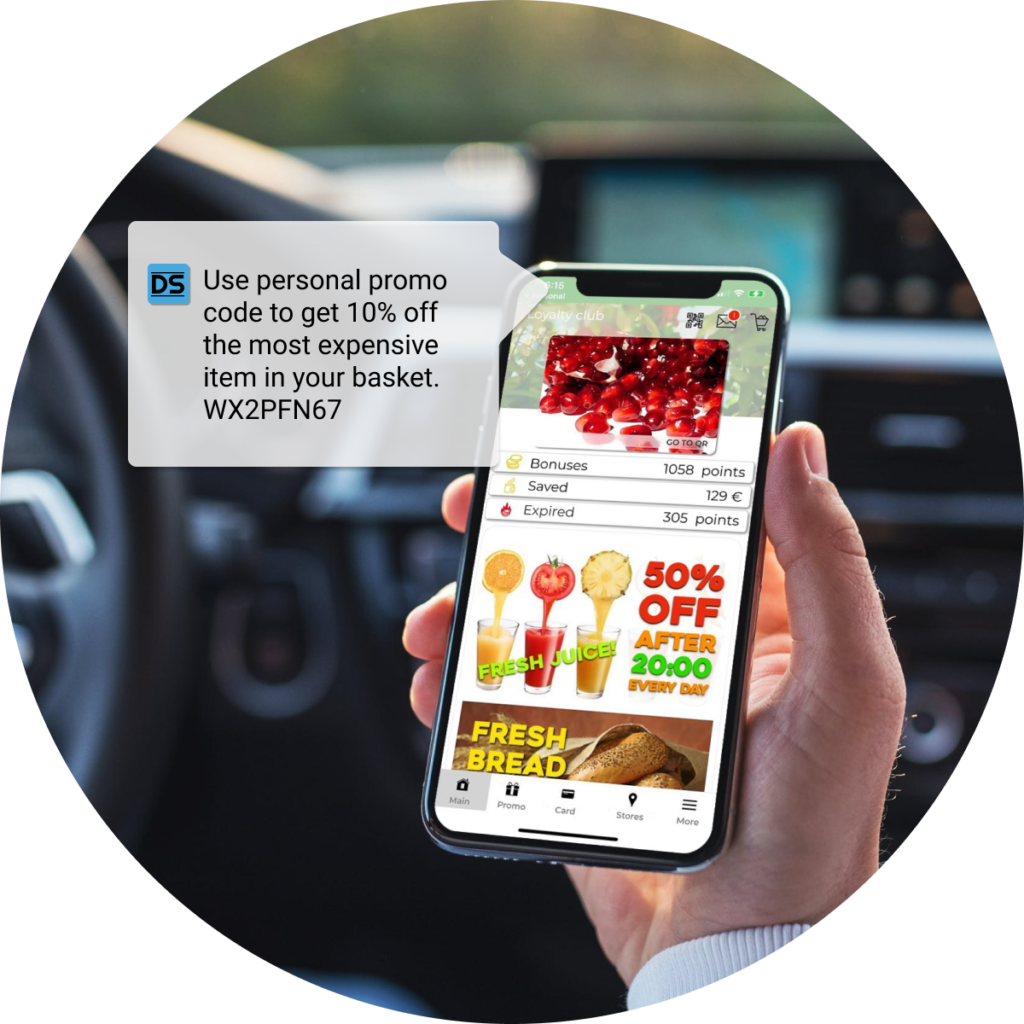 With Retano Loyalty&CRM, retailers can ensure timely notifications of upcoming events to every client. The system enables seamless communication with customers through targeted emails, SMS, push notifications in the mobile app, and more. The Retano Loyalty&CRM system offers extensive options to customize offers for specific customer groups. These offers can be personalized to create a tailored experience, and their creation is a swift process as they are targeted at specific customer segments.
Big Data, AI & predictive analysis
To maintain the high quality of omnichannel retail, it is crucial for retailers to keep their client databases up to date. This requires processing large volumes of complex structured data related to clients and company operations.
The Retano BigData&AI system extends the possibilities of loyalty management. This solution equips retailers with valuable insights obtained through machine learning techniques applied to big data.
By processing vast amounts of data, AI algorithms within the Retano BigData&AI system generate comprehensive customer profiles. This enables retailers to gain deep insights into customer desires and preferences, as well as forecast market trends for informed loyalty management decisions. Creating a positive interaction experience between retailers and customers enhances customer loyalty, brand recognition, and offer conversion rates.
Retano BigData&AI offers various methods for client base segmentation, analysis of reward programs, and effective communication with customers. The system's AI capabilities identify product associations, customer preferences, predict customer churn, and assist retailers in examining the customer life cycle.
Retano BigData&AI has the capability to handle and process terabytes of data efficiently. Regardless of the data volume, the system ensures speedy data visualization, providing insights in a matter of seconds.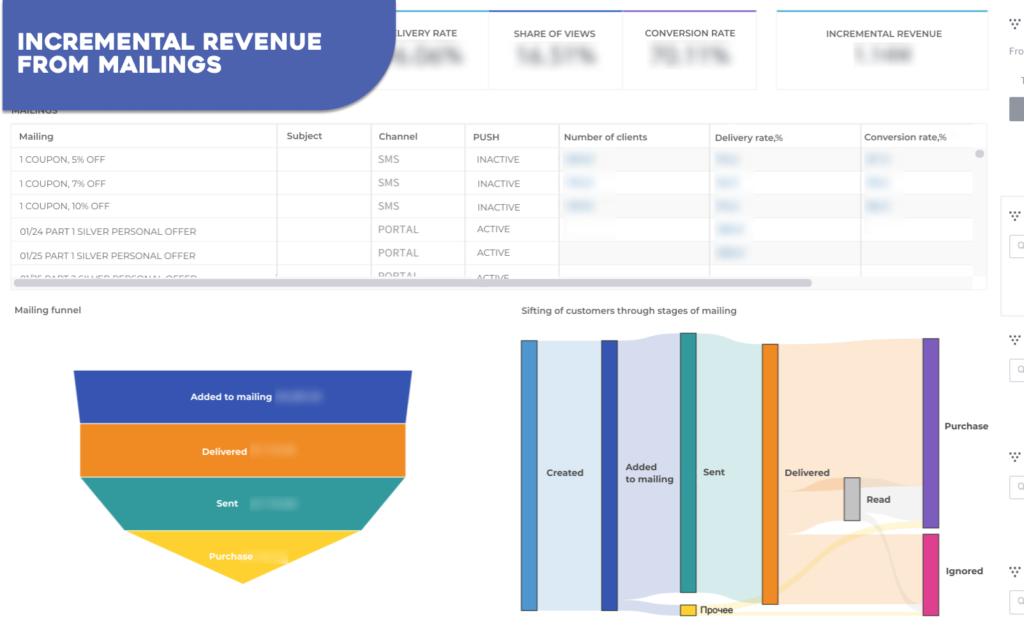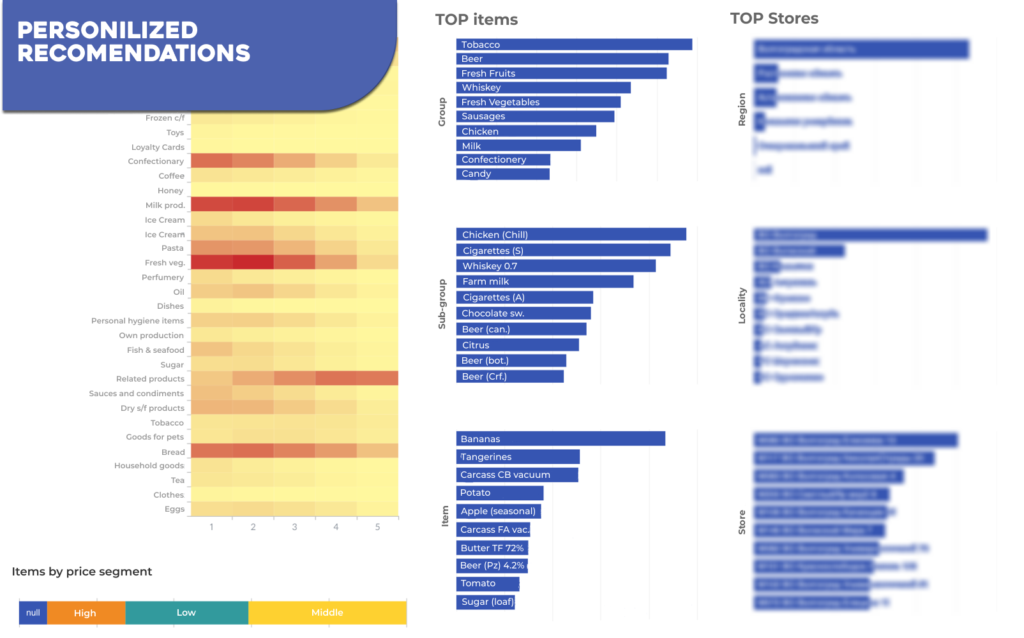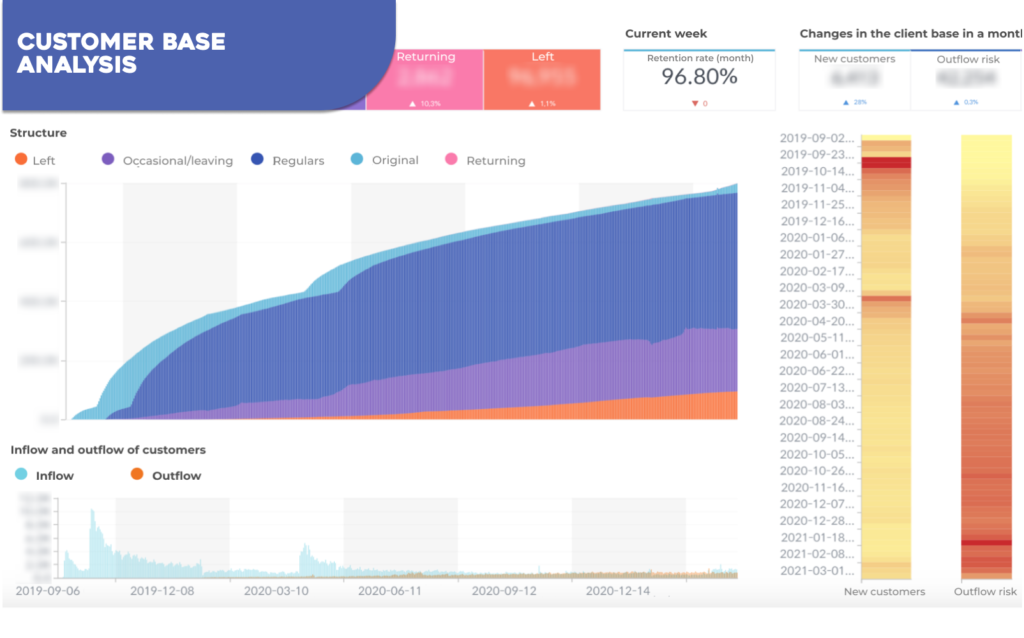 Publications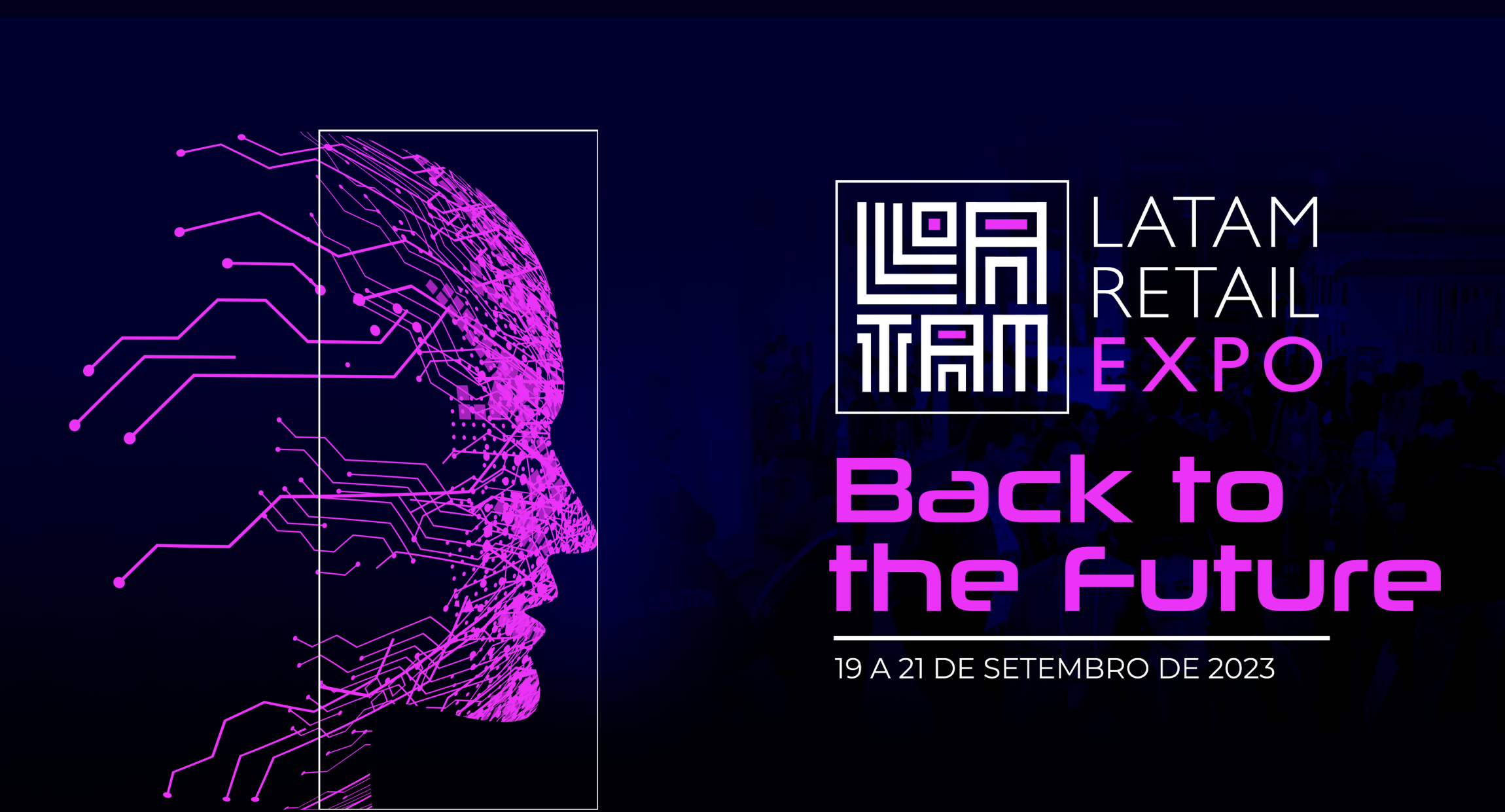 Retano Solutions is excited to be part of the Latam Retail Expo, the foremost B2B retail and consumer event in Latin America, scheduled for September 19-21, 2023, in São Paulo, Brazil. At this event, industry leaders and companies will come together to explore top-notch retail solutions and gear up to address the sector's challenges. Retano's… Read More »Retano at Latam Retail Expo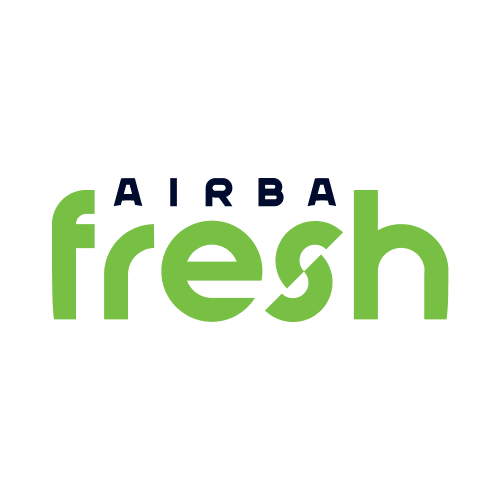 In 2022, the Kazakh food startup Airba Fresh successfully released its mobile app. The app offers users the convenience of ordering groceries from their homes. Airba Fresh expanded its operations shortly after its release by opening an offline store. The store showcases a wide range of Airba Fresh-branded products, ensuring customers receive fresh and high-quality… Read More »Airba Fresh improves omnichannel operations and personalizes loyalty programs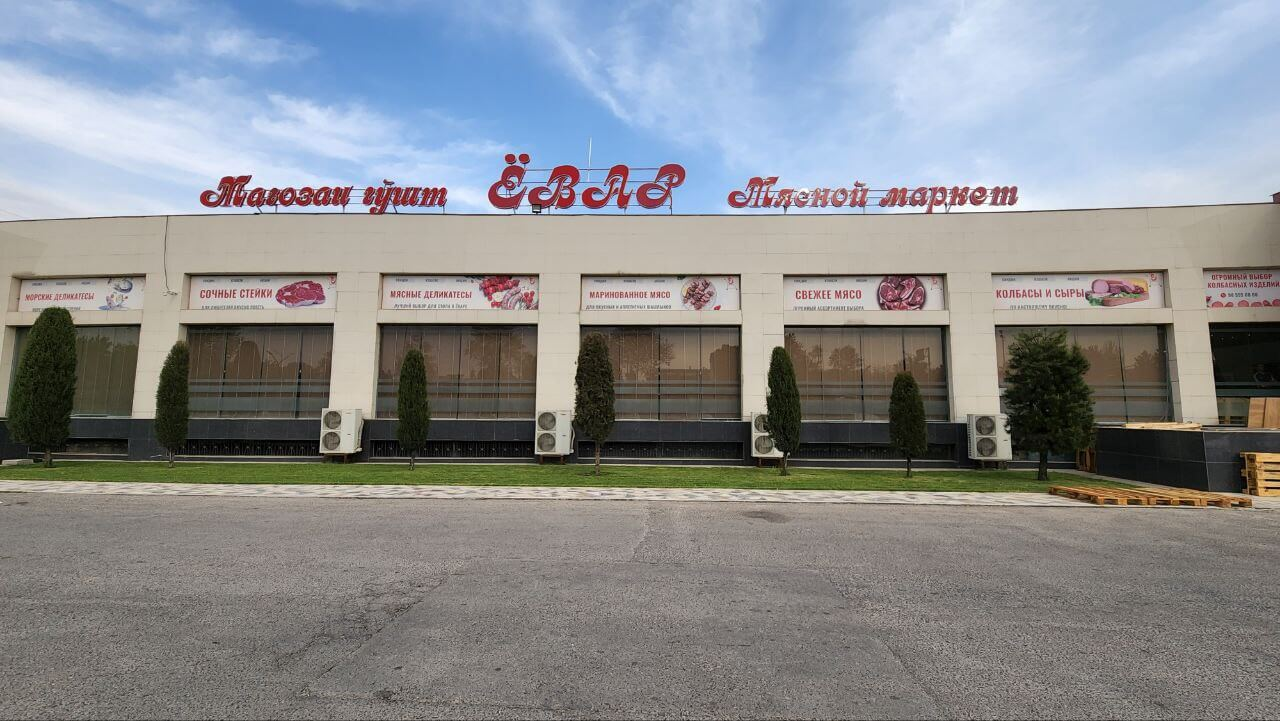 In a world where customers increasingly expect a personalized approach to their needs, working with individual preferences is becoming an important aspect for the retailer. With Retano Loyalty&CRM solution, "YOVAR" has found all the necessary to achieve its objectives. The "YOVAR" opened its first store in 2013. Currently it is the largest food retailer in… Read More »Yovar has chosen Retano Loyalty&CRM solution